86 Is the New 20 When You Live Like Gordon Edwards
(CONCORD, NC) – We have a lot of incredible walkers participating in Walk Cabarrus. We have new walkers, seasoned walkers, hikers, bikers, and everything in between. Every single person who laces up for Cabarrus and adds steps online is so special to us. But when we received an email from Gordon Edwards, we had a feeling there was more to him than a man asking about his online badges, and boy were we right!
We sat down with 86-year-old Edwards recently to find out more about the man behind the email. Turns out, he's a physical fitness expert. No seriously, he has the doctorate to prove it!
Cabarrus County resident Gordon Edwards was born on St. Croix, where he fell in love with swimming, and later grew up in New York City, where he began playing basketball. Little did he know, both sports would eventually lead him upstate to Cortland State Teachers College (now SUNY Cortland), where he would compete on top-tier teams on his way to earning his Master's in Physical Education.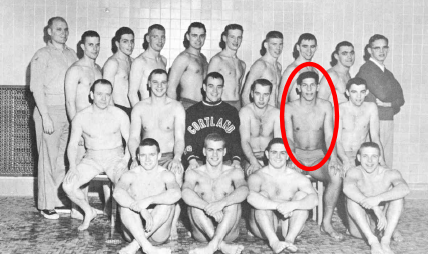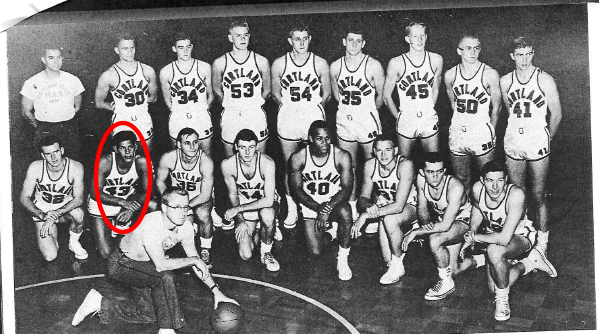 After Cortland State, Edwards became a U.S. Marine Corp Reserve and was called in and out of active duty while spending summers in California. During that period of his life, he received a PhD in Physical Education from the University of New Mexico at Albuquerque, taught physical education at UNLV, and coached track and field. Talk about impressive!
But, how did he end up being a resident of Cabarrus County? Edwards moved to Charlotte, NC in 1979 when he was hired to be the P.E. instructor for the Charlotte Fire Department. Fun fact: Edwards was the first person in the United States to ever be hired in this role for a fire department! After several years of working directly with firefighters, he went on to found the Charlotte Track Club in 2002.
We could go on and on and on about all of his accomplishments as a nationally recognized track and field coach, a 7-time triathlon participant, a man who has visited 49 out of 50 states, and then some, but what we really care about is what he's doing now.
With all that we know about Edwards, it's really no surprise that he remains so physically fit to this day. In fact, he wakes up every morning and starts his day with a 30-minute walk. Then, he goes about his usual daily routine until it's cool enough to walk again and laces up for another 30 minutes. By the time he's done, he's logged 2.5 miles! Every. Single. Day. That's a lot of steps going to Walk Cabarrus!
Daily activity like this, combined with healthy eating habits such as fish or chicken with vegetables every night for dinner, is what keeps Gordon Edwards going strong. He truly is an inspiration to all of us here at Walk Cabarrus, and we hope he can be the same for you. If you happen to see him out walking, make sure to say hi. We have a feeling he'd be happy to share some of his life with you.
Keep on walking, Cabarrus!
As of June 30, 2020, our total step count is 370,722,460. Our goal is to reach 1 billion steps by December 31. Register today to start logging your steps toward our community total!
Charlotte Track Club, Cortland State, Gordon Edwards, Physical Education, Walker Spotlight